I Shot Andy Warhol
"In the future everybody will be world-famous for 15 minutes"
Pittsburgh, Pennsylvania. Never has this city appealed to me. Steel. Rust. But, I really wanted to go to the Andy Warhol Museum, and Frank Lloyd Wright's nearby masterpiece, Falling Water. I took a quickie overnight trip there, so I didn't get to explore the city much. I found a cheap Days Inn on the outskirts at Travelocity for
$70/night
.
The Andy Warhol Museum is one of four of the Carnegie Museums. We've all seen Warhol stuff pretty much everywhere, from mousepads to t shirts, not to mention the screen prints are in virtually ever art museum there is. But its rare that we see Warhol's early commercial work, or an interactive room full of silver mylar pillows being gently blown by fans. The museum has over 4000 works and rotates about 500 at a time, ranging from early works to celebrity screenprints to self portraits to conceptual works. When I was there, they also had a small exhibition by Jean-Michel Basquiat. The Warhol Foundation has extensive archives and video/films which can also be available for those who wish to study it.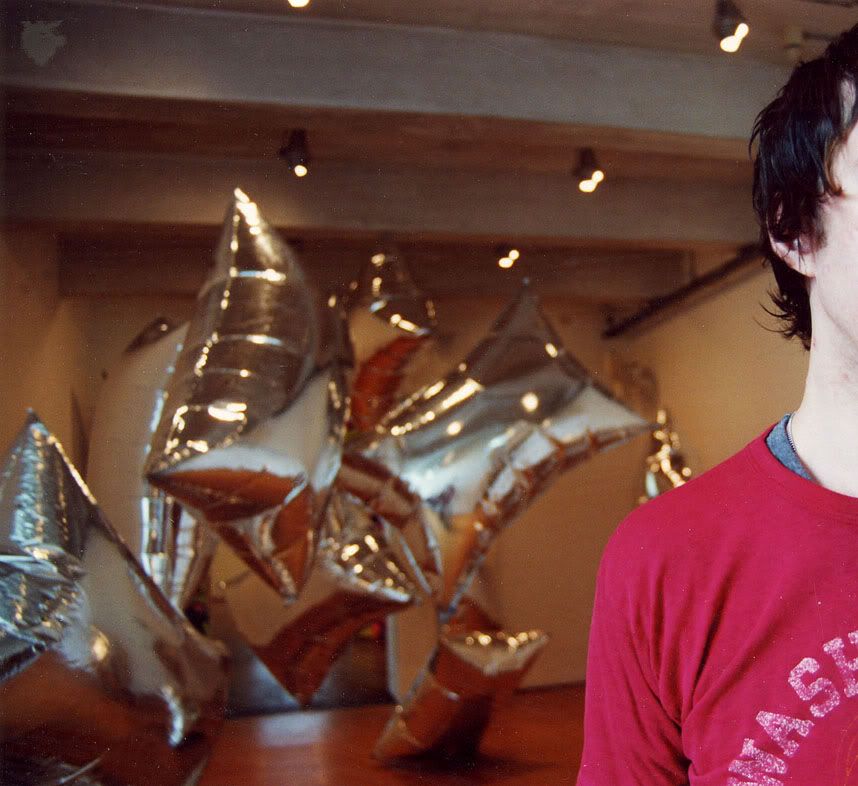 Although Warhol is not one of my favorites, I was really excited to see this collection. Some may think he was cheesy or mundane. But to me, his work was more about a cultural movement/era, rather than ground breaking art. The admission is
$10
(
$6
for students), and the entire museum took me about an hour and a half to explore. We found parking on the street for free. I was especially excited about the prospects of a gift shop...but sadly very disappointed. Basically, they had the cheesiest stuff. Elvis ties, Marilyn magnets. Notebooks. Cufflinks. Dumb. Their online store is a bit better.
http://www.warhol.org
After, we drove over to Mad Mex near the university. I'd worked at the Mad Mex in Philadelphia and wanted to check out its origins, plus I knew they have Happy Hour from 9-11 (
$5
giant margaritas) and
half priced
food at 11pm. Check out
http://www.bigburrito.com
for locations.
Growing up in Buffalo, I had access to several Frank Lloyd Wright buildings. I guess he is the Ansel Adams of architecture, you can probably buy a print of his buildings at Ikea or something. About an hour's drive from Pittsburgh, visiting Falling Water is a most of the day affair. Admission is
$16
, and grants you access to the grounds and a guided tour of the house and guest house (that has a sitting pool!!). I suggest making a reservation, getting there early, and packing a lunch. Its very "summer camp" there. The cafe leaves much to be desired, and the bathrooms! Glorified communal outhouses they are! Compost toilets aka a very VERY deep hole under your bathroom stall.
Falling Water is amazing to me for several reasons. First, it is literally built ON a waterfall. Built for the Kaufman Family (of the department store fame, a truly interesting family) in the late 1930s, the house was to be an escape from city life for the family. The family loved the waterfall at their property at "Bear Run", and so Wright designed the site to echo that. Using a cantilever process, the building is basically centered at the rocks at the top of the waterfall, with "trays" of rooms and terraces jetting out on all sides. The base incorporated the top of the waterfall into an enclosed swimming area. The rooms are small, yet full of light and all lead to amazing terraces.
The second thing that blows my mind is the indoor fire place. Wright built the fireplace/sitting room
around
the glacial rocks at the top of the waterfall. So, the rocks that are outside are partially inside! I still cannot figure out how he did this so seamlessly. Of course the indoor portions of the boulders are treated and polished. So amazing. The third thing I love about Falling Water (and Wright) is Wright's insistence that his buildings be soley decorated and furnished in his designs. He has a way of pulling nature and lines together, everything just makes sense. And although his furniture does not look to be the most comfortable, it is hard to imagine anything else in his interiors. Unfortunately, I do not have any of my own pictures from Falling Water, so the ones included are from other sites.
I most likely won't make it to the City of Steel again, but if I do I'd like to check out the modern art museum, The Mattress Factory.
Oh, and don't eat the calamari at Mad Mex. The "special sauce" is chilled sour cream and salsa...acid and dairy...MMMMM!!!!