Lamp Shirt
This looks like several things I've made before, so I'll make this brief. My friend Jess in San Francisco really liked the lamp I made... but mailing a lamp to Cali is just beyond my means right now. Also, I am lazy. And a terrible shipper. So I decided to just translate it to a shirt. I bought a cream colored tank from H&M (
$6
) and used the same stencil I'd made for the owl on the lamp. I stitched the fabric owl onto the shirt in painstaking embroidery style. I used one of those wooden sewing hoops to keep the material flat. It needed a little more, so I bought some iron on letters (
$2 a sheet
) and ironed "WHO" near the collar by the boob.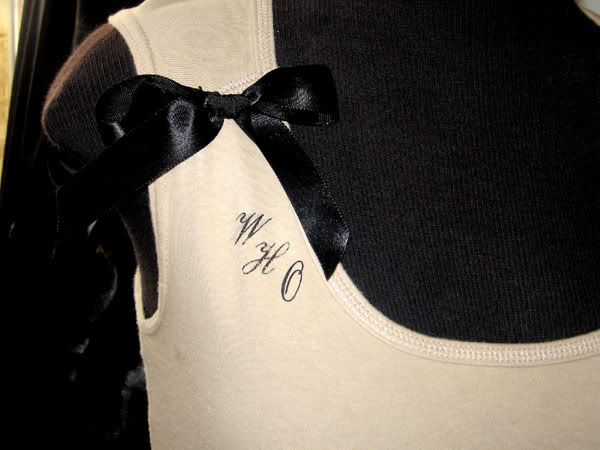 Maybe that is cheesy! But I like it. It still seemed a bit sparse, so I decided it needed the bow. Since I will assume she washes her laundry (you never know!), I sewed a black bow onto a pin back (
$3 for a bag of 25)
so she can remove it when washing. Or put it wherever she wants on the shirt. Or not at all.
I know, nothing new learned today, but I think the shirt came out great and really does kind of look like the lamp. Oh, and Happy Fourth of July! USA! USA! USA!